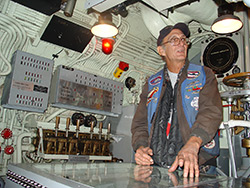 Making a visit to Battleship Memorial Park is an excellent way to spend a morning or an afternoon or and entire day with your family. It's inexpensive as well! Be prepared to devote at least an hour (easily) to the submarine alone. You can also spend a couple of hours in the target, and then there is the aircraft pavilion to visit. Battleship Memorial Park also has a gift shop and a small snack bar. I recommend that you wear comfortable shoes versus flip-flops or open-toed shoes, as there are numerous ladders to ascend and descend (some optionally) and things you can stub a toe on.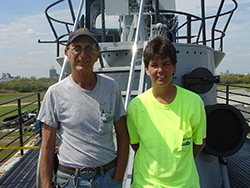 If you want to learn more about what the Mobile, Alabama area has to offer, take a look at the Mobile Bay Convention and Visitors Bureau website. Do you need to fly in to Mobile? Visit the Mobile Regional Airport website.
Tours aboard the USS Drum are self-guided. There are tour guide pamphlets available for a small fee in the gift shop. Pick one up before you head out into the park.
If you would like a tour guide, there are a couple of volunteers who frequent the park almost daily. Tom Bowser, a retired submarine veteran, along with Lesley Waters, would be glad to give you a tour of the Drum. They are the caretakers of the submarine. For more information, email Tom Bowser at:


PLEASE, before you make your visit, double-check the information below with the most up-to-date information available on the Battleship Memorial Park website.
View Larger Map
Hours of Admission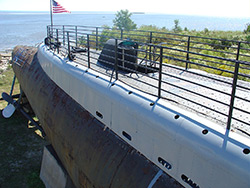 October - March
8:00 AM - 5:00 PM
April - September
8:00 AM - 6:00 PM
Last ticket sold one hour prior to closing time. Open daily, year round, except Christmas Day.
Admission Fees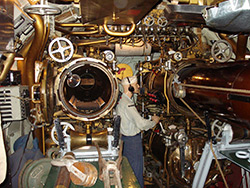 There is a $4 per vehicle fee to park which gives you access to the gift shop, snack bar, and some of the outer grounds. To gain access to the submarine, aircraft pavilion, or battleship, you must pay admission in the gift shop as follows:
Ages 12 and up: $15.00 admission
Ages 6 - 11: $6.00 admission
Ages under 6: Free admission
Seniors ages 55 and above: $13.00 admission

Groups, active duty military with I.D., and other discounts are available, see official website
Phone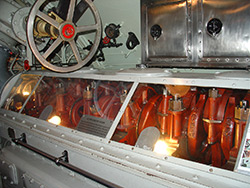 Local: 251-433-2703
Toll free: 1-800-GANGWAY (1-800-426-4829)
Physical Address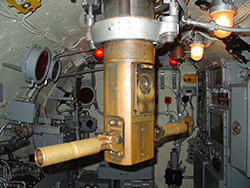 Battleship Memorial Park
2703 Battleship Parkway
Mobile, AL 36602
Mailing Address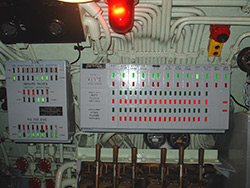 Battleship Memorial Park
Battleship Parkway, Mobile Bay
P.O. Box 65
Mobile, AL 36601-0065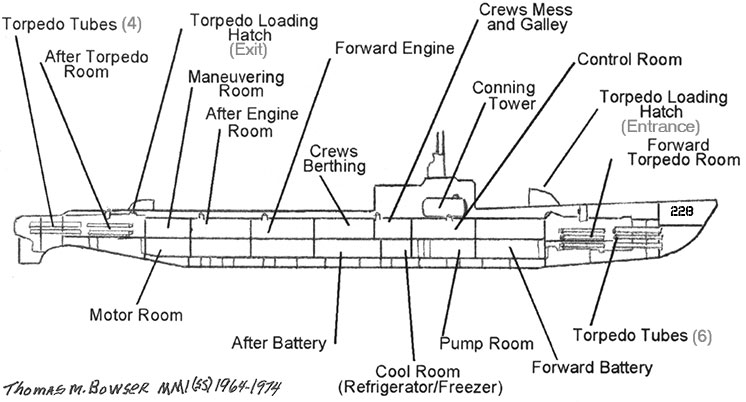 This page last updated 1/3/2018
DRUM228.ORG created 10/3/2008